YouTube Views, 500/D, High Retention, start time 0-24H
YouTube Views, 500/D, High Retention, start time 0-24H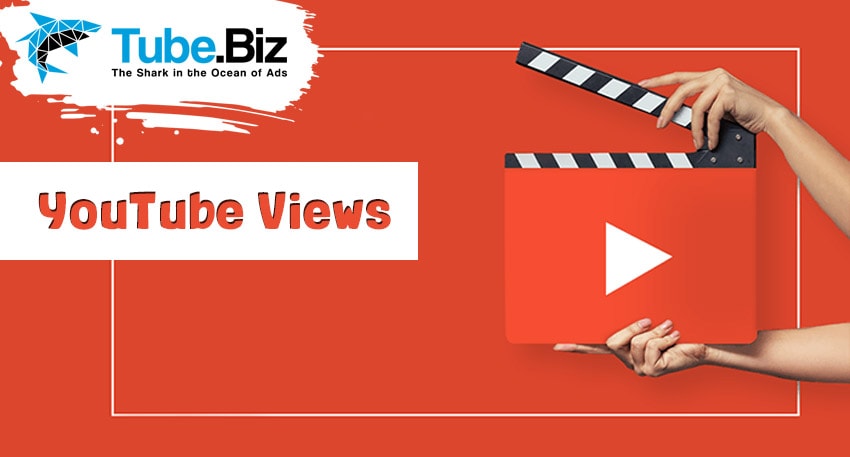 ▶ YouTube channel monetization
▶ Who and how can benefit from the paid promotion on YouTube
▶ 100% safe and legitimate
▶ Targeting makes sense
▶ How to start?
▶ Our advantages
A number of factors come into play for ranking on YouTube, and one of those is the number of views. We promote your video on different traffic sources. Therefore your video gets higher ranking in YouTube search results and your channel gets much more organic traffic. The YouTube views campaign's purpose is to boost the YouTube views in a short amount of time, by doing so we make the video visible to more people.
YouTube channel monetization
Have you ever wondered how to make money off YouTube? If you want to start making money from creating content and posting it on YouTube, buying and increasing your YouTube views will definitely help. If you ever dreamed about making money on YouTube, here's a gist of how it works: YouTubers use AdSense in order to be able to host ads on their videos and are paid by Google for every click on ad or per 1000 ad impressions. In order to be approved for Google AdSense, you'll need 1,000 subscribers and 4,000 hours of total watch time. Once those metrics have been achieved, you can apply for your channel monetization. 
Who and how can benefit from the paid promotion on YouTube
It doesn't matter if you're a gamer, a makeup artist, a traveler, a musician, a dancer, a performer, a proud mother growing children at home with talent in cooking or just an ordinary guy with story to tell or hobby to share - the greatest thing about YouTube is that anyone can benefit from it when they have a big enough fan base. Paid promotion will help you grow your metrics on YouTube and monetize your channel much faster, comparing to years of everyday struggle it would take you, if you would promote the content on your own.
100% safe and legitimate
Many people assume that buying YouTube services of any kind, no matter subscribers or views, is illegal. The reality is precisely the opposite as these assumptions are based on biased news and opinions. According to YouTube's terms, buying promotional services is a legitimate thing to do as long as the services you purchase are generated by real users, promoted on legitimate media channels and sources, and most importantly aren't fake bots. So, if you purchase YouTube views from a reliable source - you'll be totally safe.
Targeting makes sense
Everybody know that YouTube tracks IP addresses of viewers' computers and ranks your video based on your audience. In other words, YouTube's search engine gets your videos recommended on other people's personal feed. If your audience is mainly from India, then your video will become popular only in this country. 
On our platform you can always choose a specific GEO or a set of GEOs in a single order. Though, if you don't care about receiving views from a specific country or looking for the fastest delivery of views without the risk of drops with limited refill services or your video being rejected by AdWords, we advise you to use this service.
How to start?
Sign up and log in to your dashboard

Top up your account

Choose a service you need

Enter the desired quantity of views in the order form

Create your order

Get non drop views to your video
Our advantages
100% Real views. No fraud and no bot traffic

Low prices compared to other suppliers

Large traffic inventory

No fixed packages - buy the specific amount you need

Detailed statistics for each order

Fast start and delivery

Real-time updates of stats

Convenient API integration for B2B cooperation

Plenty of payment methods: Cards,

Apple Pay, Bitcoin, Robocassa

, Yandex Money,WebMoney, QIWI

24/7 Live-chat support
If you have any questions, don't hesitate to write to our live-chat. Our dedicated support team will help you with creation of your ad campaigns and consult you on the best services to order.
Frequently bought together