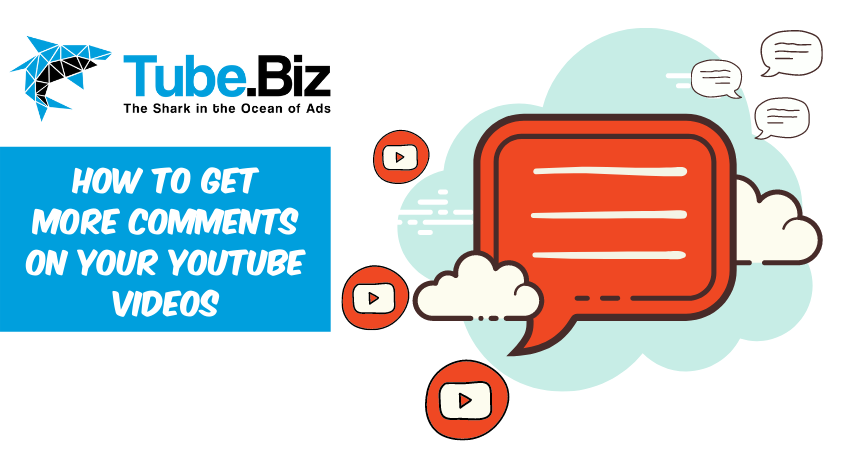 If you're facing the question above, then this post will give you the tips to override it and get more YouTube comments. Generally when it comes to making a video on YouTube you have to take care of small things like the quality of videos, YouTube SEO, marketing and many more things.
But what's more important - comments on your YouTube video. The thing is, the more comments you get, the more active audience you have. The YouTube algorithm thinks like that: "OK, you're doing something great and providing value to the audience. So, I'll rank your video in the better position". So, let's see how to get more comments on your videos!
Here's 4 ways of How to get more comments on your YouTube videos. To be honest, it's rather hard to get a lot of comments if you're a newcomer on YouTube. But believe me, if you follow these simple strategies, you'll get comments under your videos. 
1.Do controversial videos
The topic of the video is the main key to getting more likes, shares, dislikes and what's more important - comments. For example, out of 10 videos try to make at least 2 videos that will provoke strong emotions. The topic of the video needs to raise a lot of "out-of-box-questions". That way the audience will shoot you a lot of questions in the comment section, and it's better to have some answers for them. Keep in mind that 'your audience is your responsibility'.
2.Ask your audience to comment your videos
One way to get more comments is by asking people to comment if they have any doubts, suggestions or personal experience in subject mentioned in the video. You'll see how easily to get comments by this simple action. The comments section is a direct way to communicate with your audience, rather than using email or other social media platforms.
3.Reply on the comments 
Reply to comments under your videos. It resembles that you care about your audience opinion. When you reply to the comments, it makes the audience feel that your channel is trustworthy and providing good user value. It encourages your subs to leave more questions in the comment section in the future.
4.Replicate your best performing content
This doesn't mean to post same content over and over again. Just analyse which of your videos received the most engagement and see if you can figure out why. Once you figure it out, create more content like that.
YouTube comments is a valuable tool for marketing on the site. They immediately show visitors that your content is engaging and interesting for other users. And it gives you a chance to interact with your subscribers.
Should you want to give your comment section some boost in order to get more people to comment your videos, we're here to help! Tube.biz is the easiest way to boost your YouTube channel and get more comments under your videos!
YouTube comments for just $5 per 50!
Frequently bought together