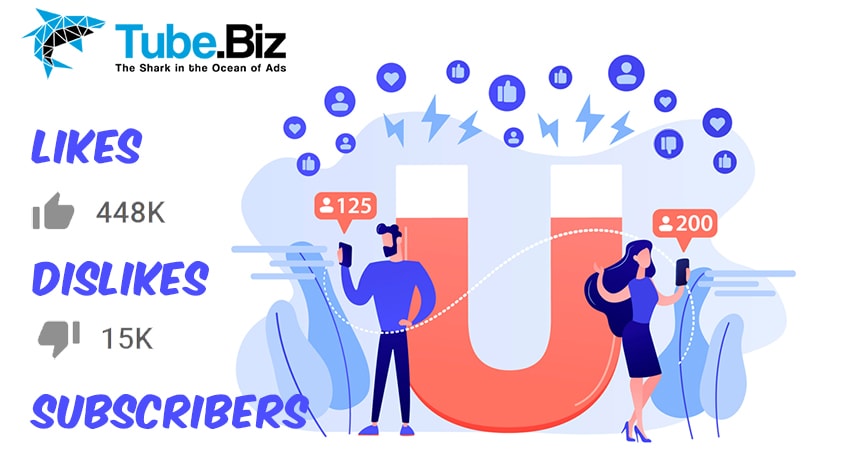 We are happy to announce that now you can buy YouTube Likes, Dislikes and Subscribers!
YouTube Likes
If your video has a lot of views, but few likes, then you definitely need to increase them. Since this affects the ranking of videos and of course it serves as social proof that your video is worth watching.
How many likes do you need to buy? Take 1-10% of the total views of your YouTube video. It'll be enough. That meant that for every 1000 views you can buy up to 100 likes.
We provide only real likes, so don't worry about the safety of your channel. 
Our service is worth the money. Check it out for yourself.
Price: $2 per 100
YouTube Subscribers
Subscribers are really important for YouTube promotion. Build the foundation for a successful start. The number of subscribers immediately adds credibility to the channel.
We provide only real people subscribers. Making an order through the order widget is as a simple process. Choose the amount of subscribers, add the link and top up your account.
Price: $4.5 per 100
YouTube Dislikes
Dislikes are also considered as an engagement rate. Lack of dislikes under video look suspicious. Therefore, you can add a little negativity. 
Price: $1 per 100
Follow us on social media to stay updated!
Our live support is always happy to help you with relating issues. You can contact us via live-chat or on Skype.
Frequently bought together